No Booker, no Eckel, no Mays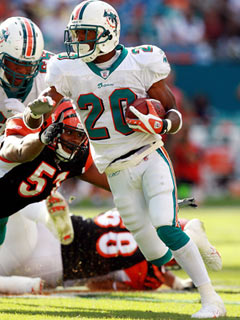 The Eagles scratched running back Lorenzo Booker, fullback Kyle Eckel, linebacker Joe Mays, defensive end Bryan Smith, guards Shawn Andrews and Mike McGlynn, and tight end Matt Schobel.
The Bengals deactivate defensive ends Antwan Odom and Eric Henderson, offensive tackle Anthony Collins, tight end Nate Lawrie, wide receivers Andre Caldwell and Jerome Simpson, and defensive tackle Jason Shirley.
Frostee Rucker started in place of Odom, sidelined by a shoulder injury.
(It only seems as if Lorenzo Booker, above, last touched the ball with the one-win Dolphins last year).
Follow @BobGrotz