Romo & yards-after-breakdown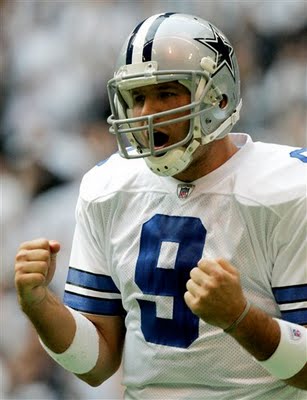 Believe it or not the Eagles would feel a lot more comfortable if Cowboys quarterback Tony Romo stayed in the pocket this weekend.
That's because he makes a lot of what Eagles defensive coordinator Sean McDermott calls "Brett Farve-type plays" with significant yardage after the breakdown.

The terminology McDermott invented for Romo's improvisational playmaking - yards-after-breakdown (YAB). I like yards-per-breakdown (YPB).

The key to defending Romo (pictured) in those situations is that whatever you do, follow through.

Halfway will get you embarrassed.

Follow @BobGrotz