Baker out, Harrison in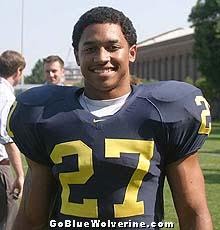 Rashad Baker, the Camden, N.J. product, was axed Tuesday to make roster room for the addition of safety Brandon Harrison.
Harrison (pictured) is an undrafted rookie out of Michigan. The Eagles put him on the practice field with the number 45.
NFL Draft Scout rated the 5-9, 205-pound Harrison 68th out of 225 cornerbacks it graded for the 2009 draft.
Follow @BobGrotz