Four teams on Kevin Jones' tour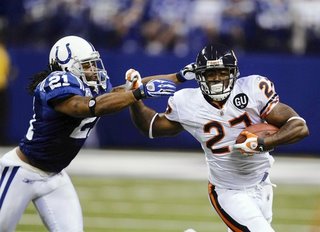 Free agent running back Kevin Jones, the product of Chester and Cardinal O'Hara High, has drawn interest from a handful of teams.
The Buffalo Bills, New York Jets, St. Louis Rams and Tampa Bay Buccaneers all are reportedly interested in Jones, who rushed for 109 yards in 11 games for the Chicago Bears last year.
In five NFL seasons Jones has 3,176 rushing yards and 27 touchdowns.
Follow @BobGrotz