Birds would consider dealing Reggie Brown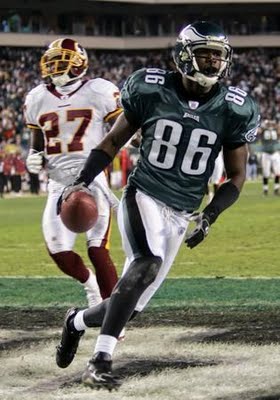 Rarely do the Eagles discuss shopping players around the league for obvious reasons (Lito Sheppard nightmare).
But you can rest assured they would like to get something for veteran wide receiver Reggie Brown, a proven starter who isn't going to start for them barring a spate of injuries. Brown almost certainly would make the team, though, contrary to speculation.
The Eagles confirmed they talked to the Cardinals about acquiring wide receiver Anquan Boldin over the offseason. Brown was in those talks according to reports.
If the Jets fail to get a franchise-type receiver like Brandon Marshall - one of the trade rumors swirling - a guy like Brown would be an attractive alternative.
Of course, the Eagles would need to see a lot more from rookie first-round pick Jeremy Maclin, who wasn't at all comfortable in his preseason debut last week until the game was full of substitutes.
Follow @BobGrotz