Scratch Samuel and Buckhalter
The Eagles scratched cornerback Asante Samuel and running back Correll Buckhalter. Both missed practice last week, with injuries sustained against the Ravens; Samuel a neck stinger and Buckhalter a sprained medial collateral ligament. Fullback-running back Kyle Eckel (Haveford) saw his first action for the Birds.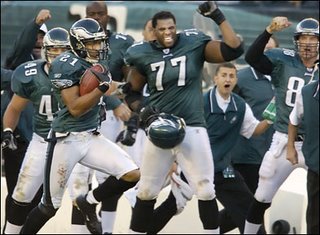 (Scratch Matt Ware, the former Eagle.
Remember this game-winning TD?)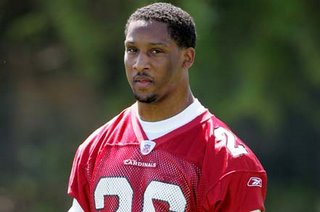 (Remember Rod Hood? Forget him. He's been scratched.)
The Cardinals scratched former Eagles Rod Hood and Matt Ware, among others. Hood was replaced in the starting lineup at left cornerback by Ralph Brown.
Follow @BobGrotz