REPORTS: Lito to Jets for picks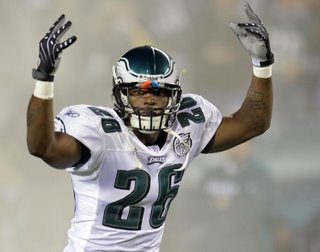 Say goodbye to cornerback Lito Sheppard.
The two-time Pro Bowl talent visits the New York Jets today as a prelude to a trade for draft picks, according to reports.
If Sheppard passes the physical the Jets would ship the Eagles a fifth-round pick this spring and a conditional pick in 2010.
Sheppard first lost his starting job to Asante Samuel last season, then lost his spot at nickel corner to Joselio Hanson, who recently signed a long-term contract.
The Eagles were unable to secure a second-round pick for Shepperd in their bid to trade him last year.
Follow @BobGrotz